About Music Elements
Music Elements, Music School is located in Chelmsford, MA. We offer lessons in Piano, Acoustic & Electric Guitar, Voice, Drums, Bass, all of the Woodwind instruments, all of the Brass instruments, Violin, Cello and Ukulele. We have 13 of the top teachers in the area who teach all styles of music. Our instructors are graduates from the following schools: Berklee College of Music, Longy School of Music, Smith McNally, UMass Lowell, UMass Amherst and the New England Music Elements Teachers Conservatory of Music. Whether you are a beginner or an advanced student, a child or an adult, or just jumping back in after years of not playing, we will teach you to play at a pace that's appropriate for you. The goal at Music Elements is not only to teach music but, also to show each student how to make studying music enjoyable. Our weekly lessons range from 30 minutes to an hour. Plain and simple…students have fun at our school! The lessons are both a playing and learning session. Students learn and develop at their own pace and are taught according to their own individual abilities. Come join us to discover or rediscover the joys of music!
Remember, the beat is what counts!
Meet Anita Connerty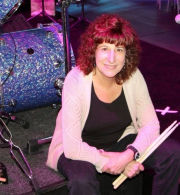 Anita Connerty is a professional drummer, vocalist and the owner of both Music Elements and the band, Beantown. Her education includes a Bachelor of Science Degree from Sales State College in education and music and studies with noted instructor, Bob Gullotti. Music Elements was established in 1995 and offers lessons in all instruments and voice. Anita has expanded the school to include DJ services and Senior Community Music to New England.Her band, Beantown is an 11 piece show band having toured nationally for over a decade. Their credits include performances for the New England Patriots at 2 Super Bowls and sharing the stage with luminary recording artists Earth Wind & Fire, The Black Eyed Peas, Lionel Richie, and Alicia
---
Jamie Lonto Scolarship Fund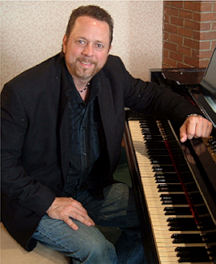 "Music Elements" Update during the Pandemic" with Owner Anita Connerty October 8th 2020 with Tom Christiano for the Chelmsford News Cable TV Show.